Our planners all have backgrounds in design and our many years of experience mean we are here to help you at every stage of your project.
1. Pop up retail

If you are looking to build a retail presence, we will help you with:

Competitive pricing vs hiring
Project advice
System Design
Storage
Retail layouts
Tailored solutions

2. Franchises

Looking to create the same identity or format for your business across different sites, we will help you with:

Consistency in design
Custom parts
Project advice
Free planning service
Design guidelines & principles
Franchise minimum standards
Technical support

3. Developers

Partner with us to ensure your customers get what they want, we will help you with:

Free planning service
Consistency in design
Technical specifications
Samples service
Design guidelines & principles

4. Architects

Creating universities, offices, libraries to one off residential projects, we will help you with:

Samples service
Technical specifications
Design visit
Site visits
Design presentations
Tenders
3d CAD models
2d drawings
Invest in a high
quality product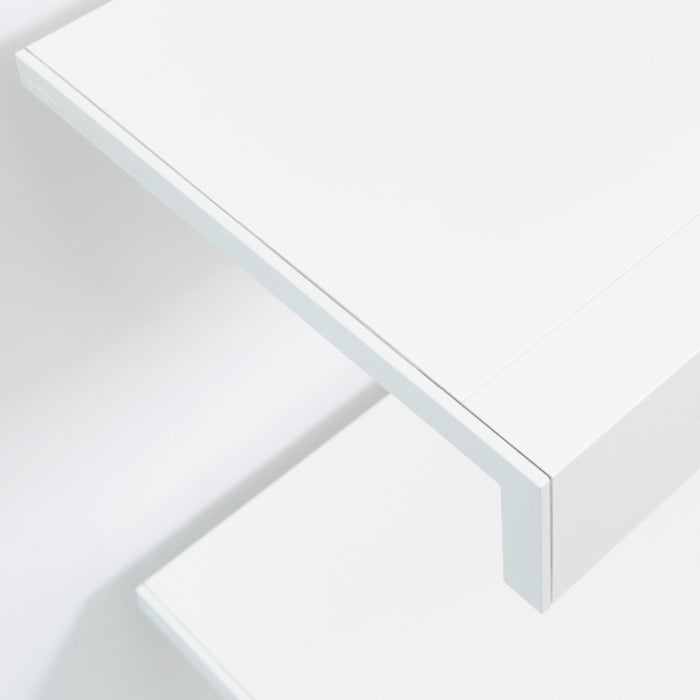 Buying an ON&ON shelving system direct means we can create the best product for you at the best possible price. Designed and manufactured in Britain means we can control the quality of our product and the quality of our service.
"Excellent service and great shelves. Just what we needed!! From the Sydney Rocks Team!"
Restaurant, London : Google ★★★★★
Big enough for
the job
ON&ON shelving systems are great for large spaces. Long seamless shelves can be cut to size or connected together for lengths over 5m. Used in the UK and around the world by well known Brands, Universities and Retailers.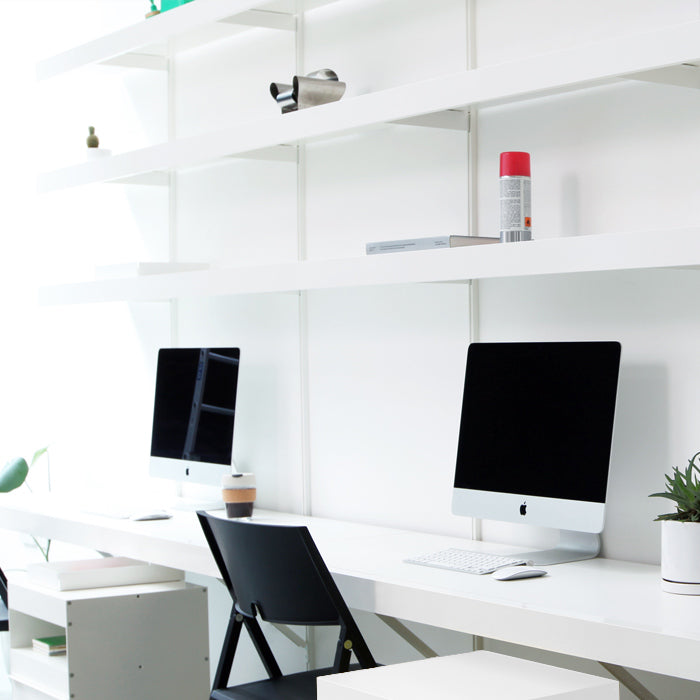 Proper desk, proper work
Our desk system is designed to create an efficient and clutter-free way of working. Add shelves above to declutter, undershelf lighting for illumination, cable trays to remove wires and leads and with no legs are easy to clean around.
'Fantastic team and great product. we wanted a stylish solution for our shop and on&on were brilliant, totally professional, detailed drawings were provided and everything fitted perfectly, i cannot recommend them enough'
Retailer, St Albans : Google ★★★★★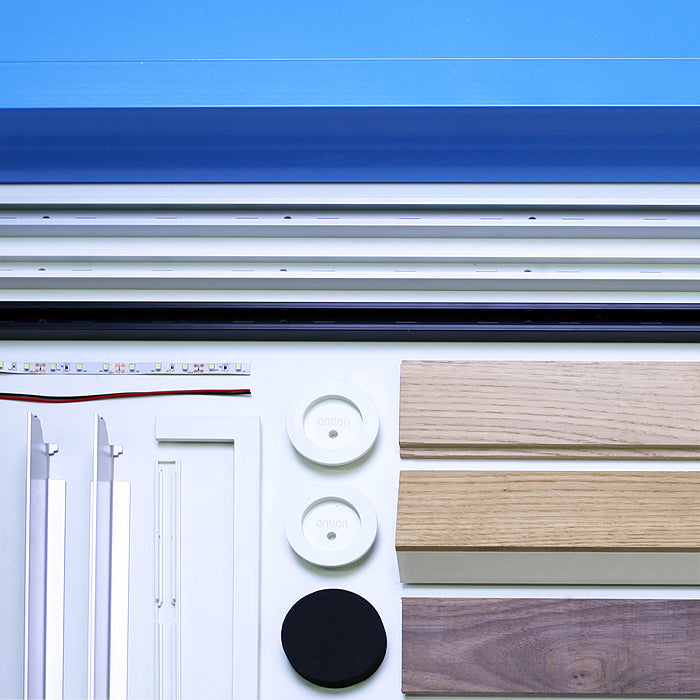 Design visits
If you have a design studio or architectural practice within Hertfordshire or London we are happy to come and present the system to you. Just book a time and we'll do the rest or come and see us.