Wall Shelf Planning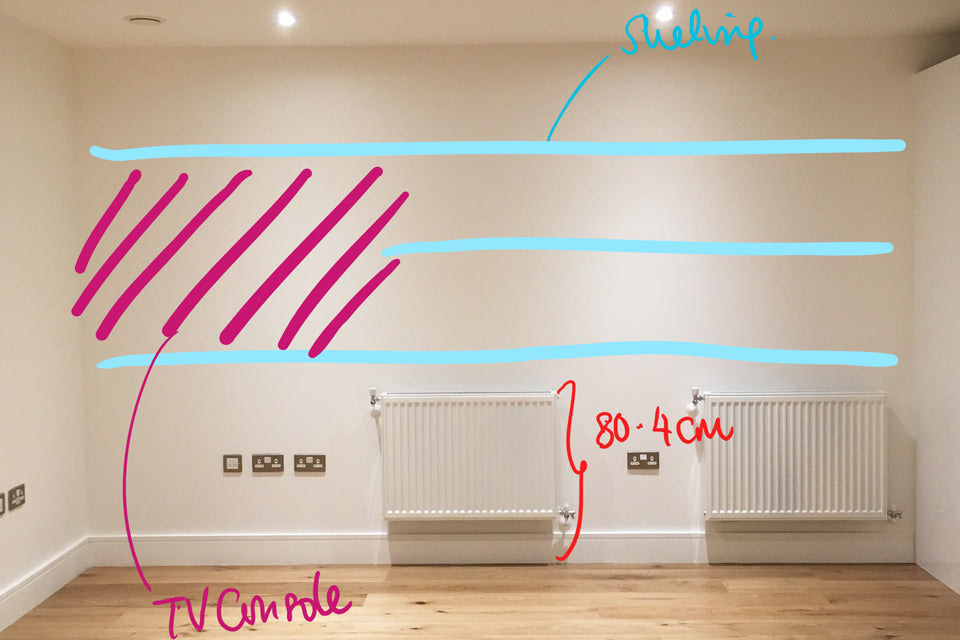 Posted on
We loved this recent sketch from a customer, it's a great example of how you can give us additional information about your shelves and it's important to get it correct as all our shelving system is made to measure. It's also much easier now when you have an ipad or tablet. Email our planning team or take a look at our 'how to buy' page and use our enquiry form click here.
All we really need to start is the height and width of your space but some customers like to use sketches or photos to provide more specific information. Below we have included some more examples from simple through to detailed examples.
Sketches are a great way to show us roughly what you want but most of the time we don't really need a sketch it could just be a list emailed to us.
A photo showing additional things we may need to consider, so we can see there are wall sockets in several locations, a radiator on the left wall and a protruding wall nib further over on the right.
You can even use masking tape to plan out your shelving system and send us a photo, its a great way to get an idea inside your own space.