Google Sketchup Shelving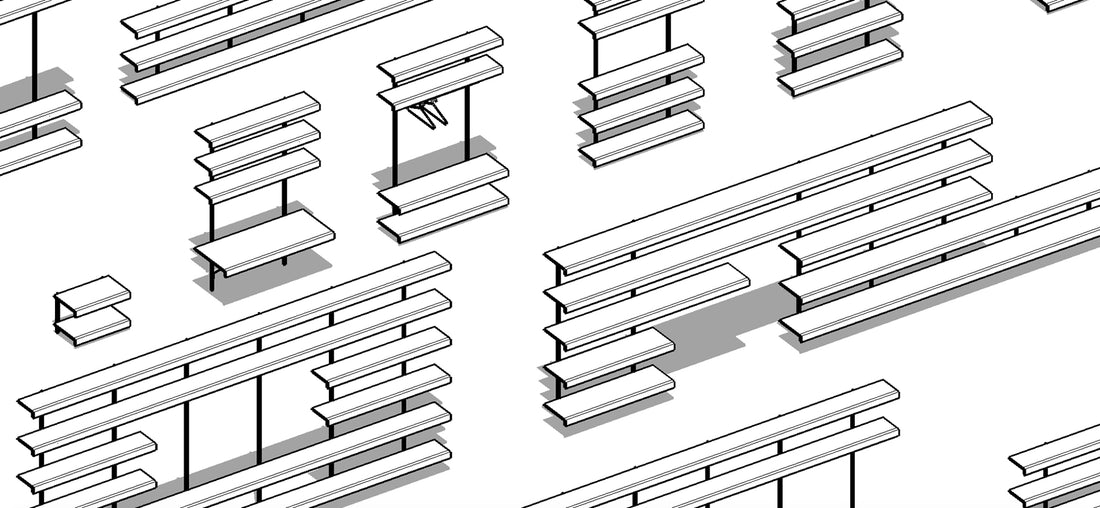 Posted on
We're now on 3D Warehouse but we have also updated all our CAD bundles in our download section of our website. Our downloads include plans, elevations and 3d models and are set up as dwg, dxf and Sketchup file formats.
We've assembled a variety of shelving systems to demonstrate how some of our components are used. They are either organised into finishes or into system types in the collections eg workspace systems, book shelving, wardrobe shelving systems or white systems, oak systems, black systems etc.
Our shelving system combines standard components with made to measure shelves and wall rails. Use our components in Sketchup as normal, however you can resize our shelves from 400mm – 4800mm and rails from 185mm – 2400mm. To resize a shelf or rail 'context click' a component, select 'scale tool' to resize it and type the dimension you need in the scale box including the units eg 3600MM. Don't scale our shelves using a percentage.
You can design your own systems like the one below combing different parts to create your very own ON&ON system.
Speak to our planning team if there is anything missing that you would like to see, or would like any advice about designing with our shelving system.