Apple Measure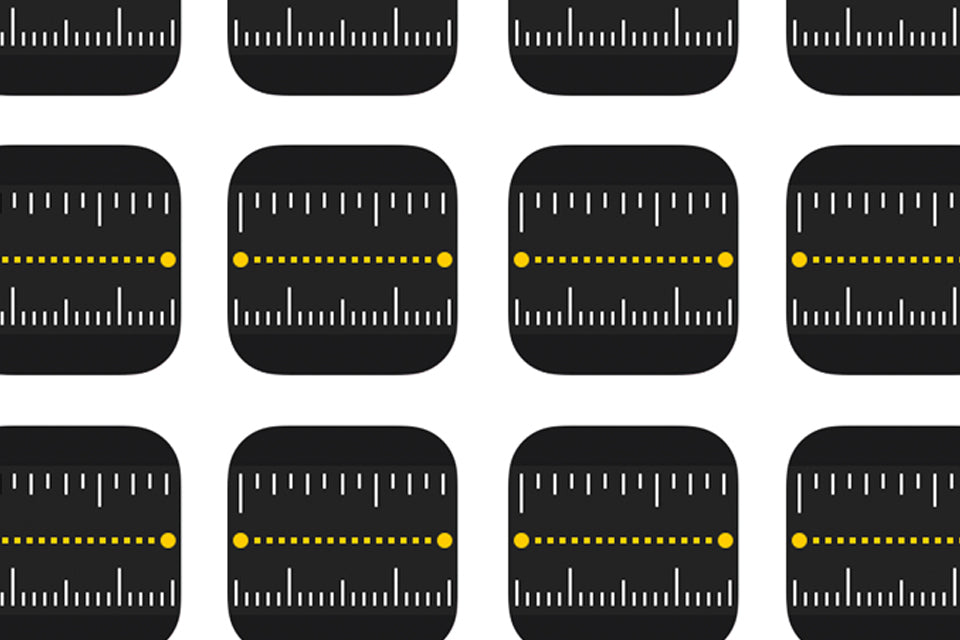 Posted on
If you've recently updated your IOS software on your iphone or ipad you may not have noticed but Apple have given you a new measuring app for free. There are about another 70 available from the app store but we are sure this will make many of them obsolete.
As we are in the business of measuring and making sure parts are plumb, level and square we thought we would test the app for ourselves. It has two main functions as a spirit level or as a tape measure. We have now spent several days using the Measure app in different conditions, it's easy to use and when using the spirit level function it gives you an idea of how level objects are by placing them flat on top of an object. It is fun and very engaging as it uses augmented reality to overlay the measurements onto the real world. In principle this looks ok but we thought that we should point out the accuracy of the app.
The spirit level accuracy shows a reading in 1 degree increments. This can be very misleading as a 1 degree difference over 1 metre length can give you an inaccuracy of over 15mm or this is 15mm/m, so if you double the distance you will double the height and inaccuracy. This also applies to vertical objects if you wanted to check if they are plumb or true. This is why when we're fitting our shelving system we use a long physical spirit level, the longer the better, see Screw Fix, they have an accuracy of 0.5mm/m.
We then tested the tape measure accuracy on the app, again this is easy and fun to use, it also needs as much light as possible to work correctly and is better at recognising objects when there is a high colour contrast between them.
We have used it on objects close up; TV screens, shelves, furniture items, doors and also at a distance on spaces, so measuring wall lengths and heights. Both are not really reliable, sometimes the measurements are roughly ok and other times way off to such an extent we really don't know what you would use it for. If you want a reliable measurement or a consistent reading we would still recommend using either a tape measure (we'd recommend Fat Max) or laser measures (we'd recommend Leica).
One day these apps could be great, they are fun to use and so we will continue to try them.