What makes the ON&ON shelving system different to other retail shelving systems?
Single shelves up to 5m in length (so no small compartments or boxy restrictive spaces)
Continuous under shelf lighting (great for displaying product)
Our system is made to measure (shelves, cabinets and desks are cut to any size)
Ral colours or wood finishes available (great for design)
Made from recycled aluminium (better for the environment)
Easy to install by any competent handyman or builder (easy to move to new locations)
The system has been designed to be strong even when fitted to plasterboard walls
Other parts include 5m desks, clothes hangers and cabinets (gives you more functionality)
Free sample and planning service (just to make it as easy as possible to order what you want)
Our system is incredibly strong and when combined with our lighting shelves or other parts is perfect for a retail, office or commercial space. Take a look at a few of our systems used for commercial spaces.
How large can you make an ON&ON system?
Our larger systems are perfect for commercial spaces and can help give a space real purpose. You can design systems up to 5m in length using single shelves or longer if they are interlaced or connected together. Choose different parts of our system to help create spaces for display, places to work, or just to help organise things. Our long wall shelves create a seemless look and are perfect for spanning long lengths. Below we have shown three 5m systems set out with different configurations and finishes.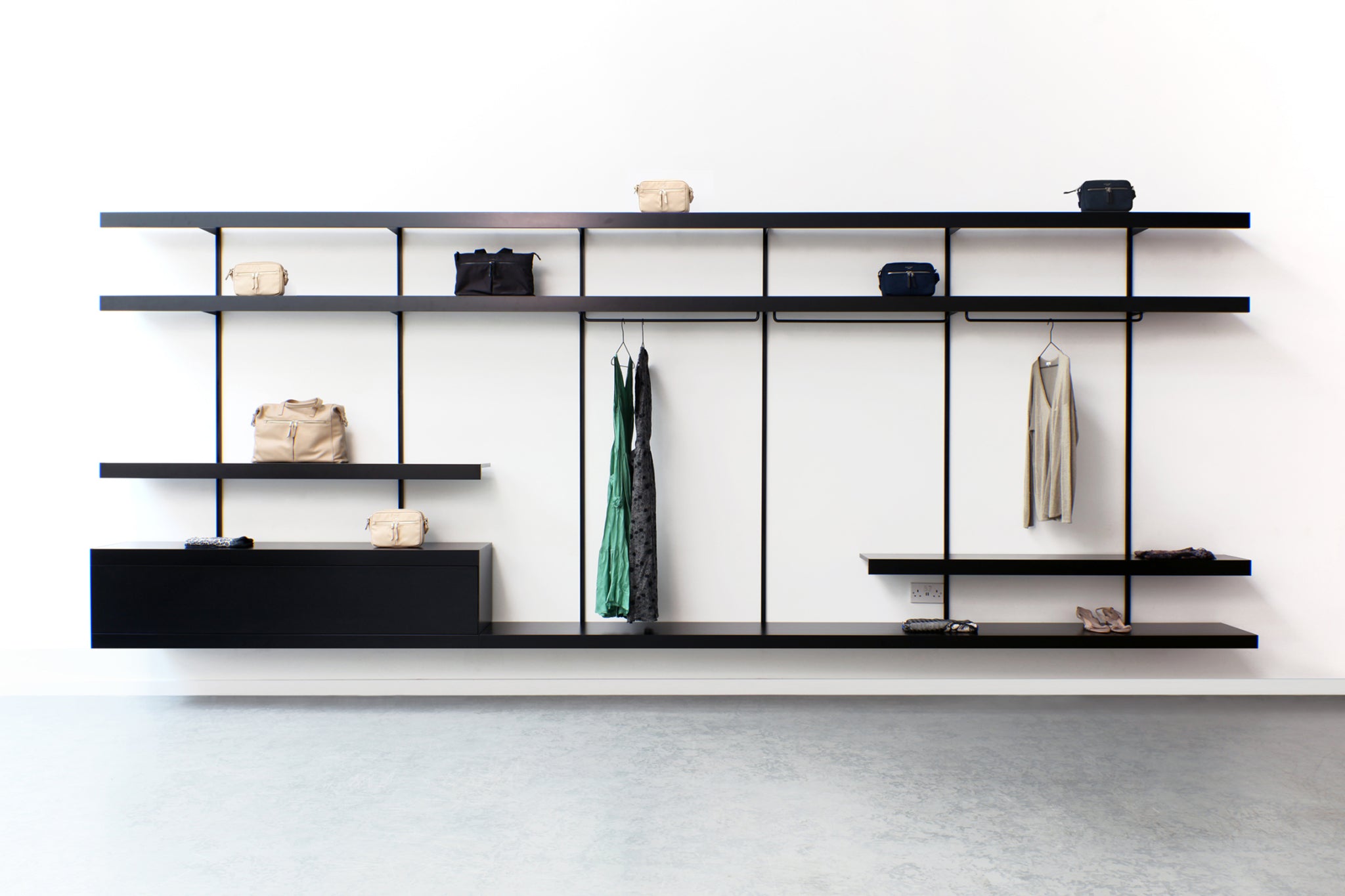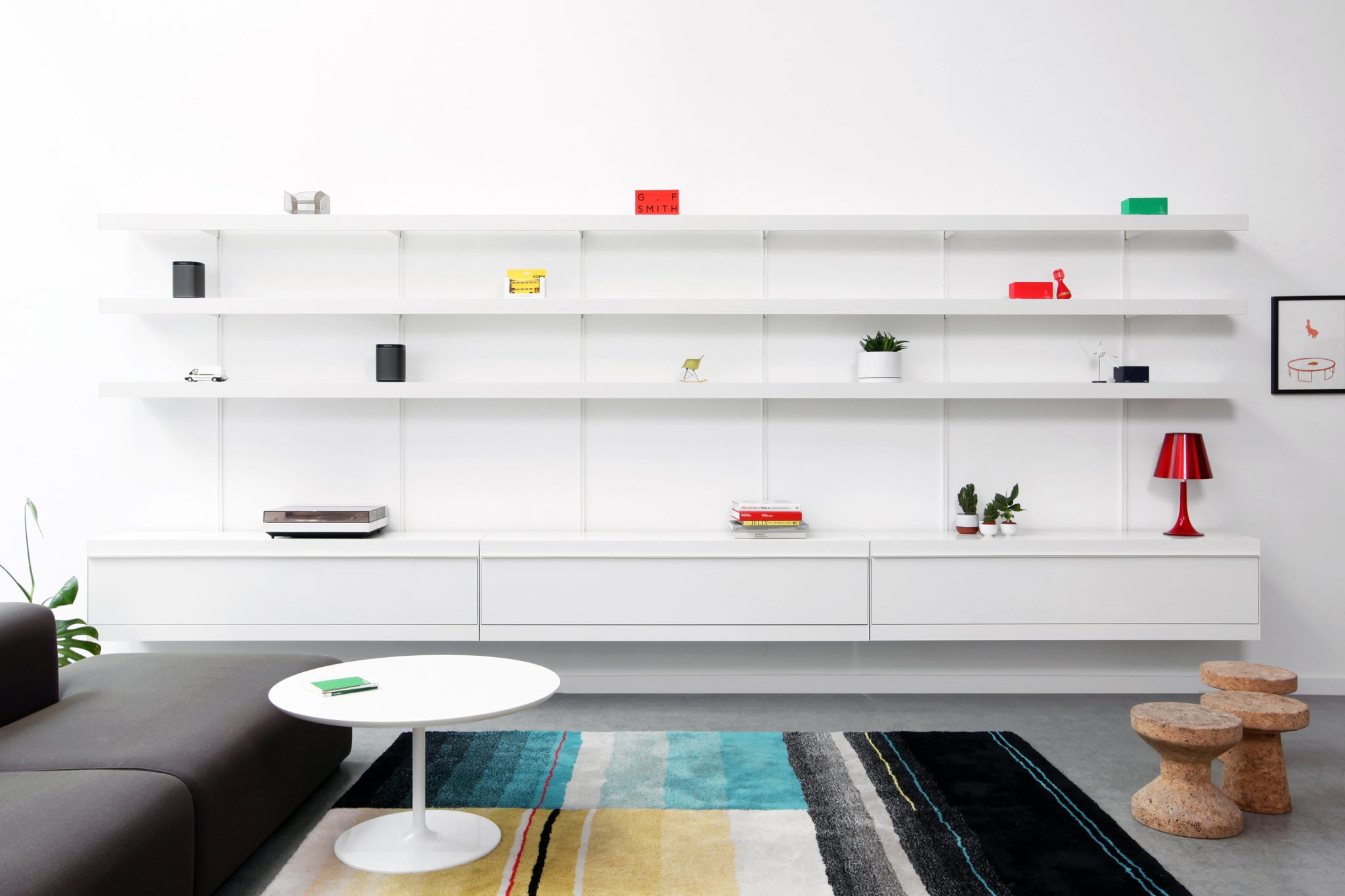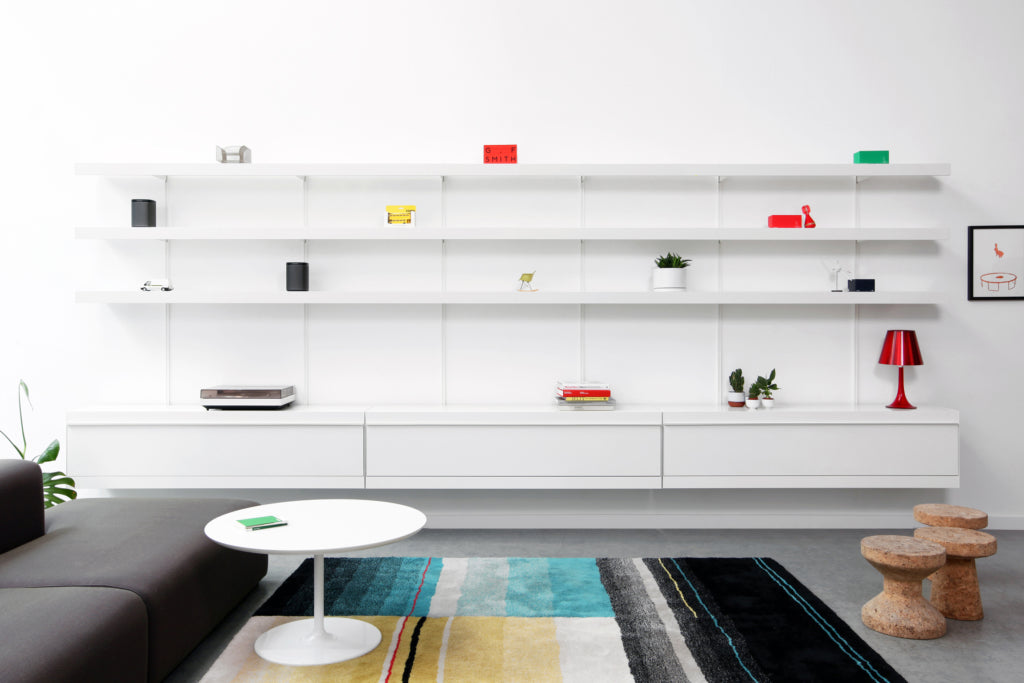 Need help but don't know where to start?
We have a team of planners that can help design you a shelving system. They have years of experience and all they need to start is the height and width of your space and a rough idea of what you are looking for.  Say hi to our planning team they will send you drawings and quotes until you are happy, all free and easy!
Alternatively take a look at some of our system parts. If you're a designer or Architect try using some of our 3d models or go to our downloads page for guides and CAD drawings.