We've designed out the plastic that we used to use in our packaging.  All our wall shelves are made from recycled aluminium and cut to size, so we either recycle our off cuts or send them out as samples. #circulardesign #circulareconomy #designthinking
They're great to have in front of you, to help you see the quality of our shelving and choose the finish that suits your space.
What is in our sample box?
Unfortunately we can only send you 2 x shelf finishes, so choose from; white, black, lighting, walnut, oak or douglas fir. We always send 3 x wall rail sections including anodised aluminium, white and black and include 1 x wall bracket usually white. We recommend keeping your samples in their box on a shelf for future projects, alternatively you can pass them on to a friend when you're finished with them.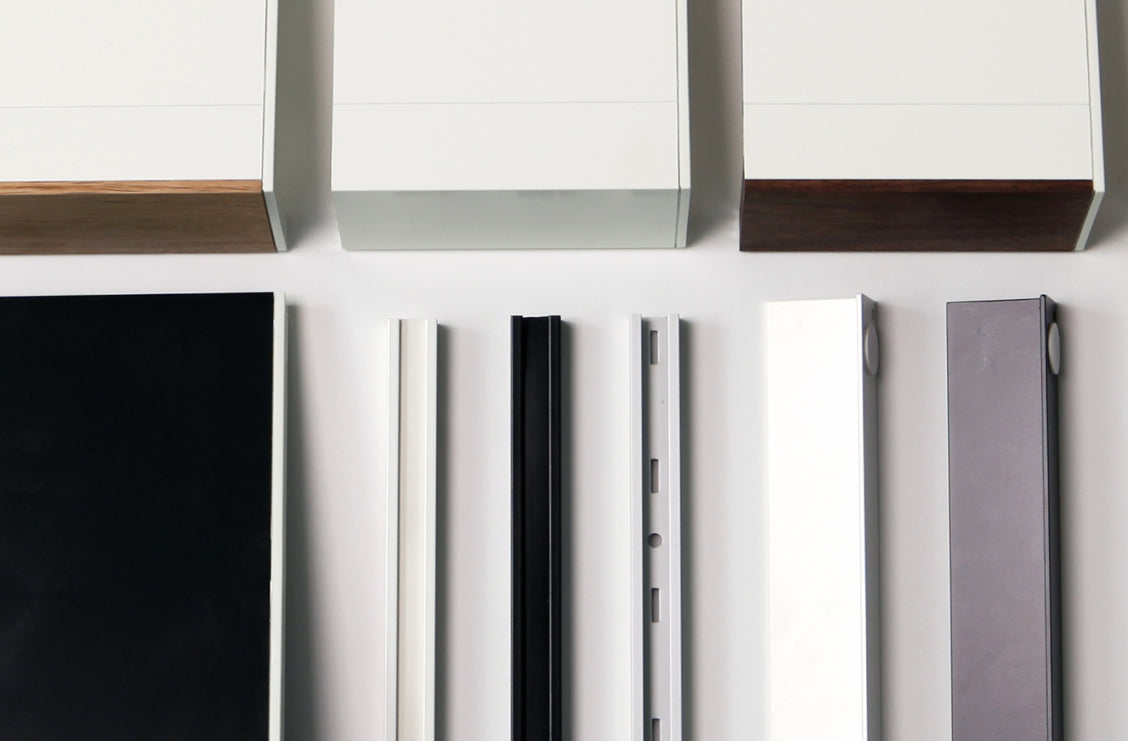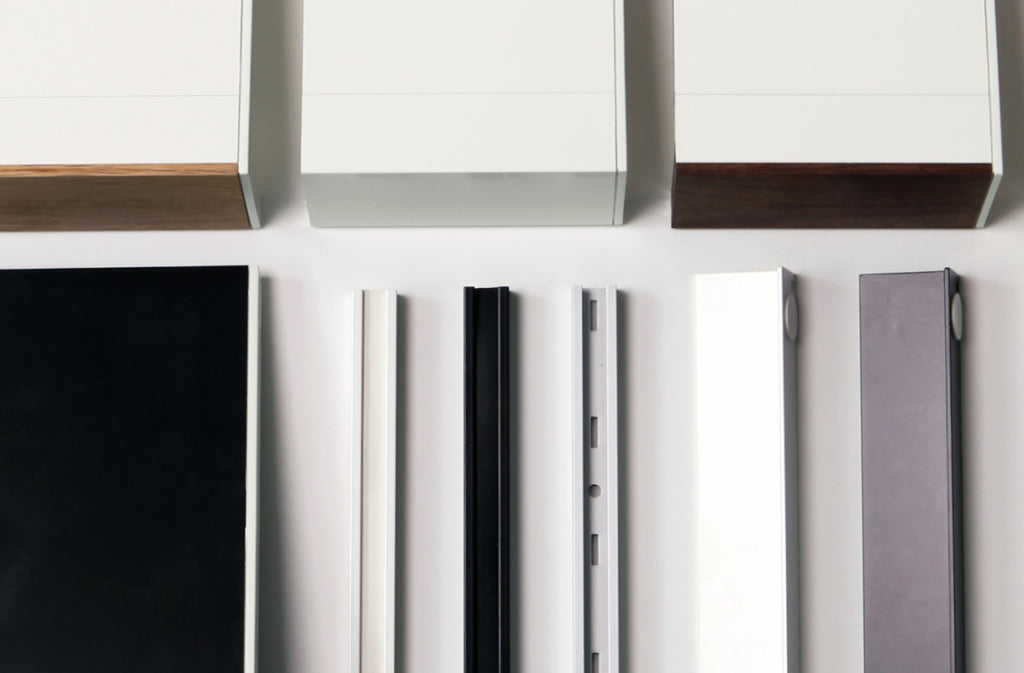 If you're interested in our shelving systems speak to our planners for our free planning service and free set of samples.